GARDEN MAINTENANCE - EDUCATIONAL MAINTENANCE - PRESENTATIONS - WORKSHOPS - SCHOOL ENGAGEMENTS - CONSULTING
Our goal is for your garden to yield optimally and look attractive year round. We're happy to help you maintain your garden and we want to teach you about our holistic approach.
Bi-weekly or monthly maintenance visits can also be educational and we're happy to teach you what we know as we work together. We conduct public educational workshops, teach at local schools, and facilitate fun and engaging employee wellness programs.
Our public presentations include topics such as Soil Health for Edible Gardens, Edible Garden Design, Sustainable Agriculture, and Medicinal Plants. Here's a link to a recent keynote presentation at Arlington's EcoFest made by Ben Barkan, HomeHarvest Owner & Founder.
We often manage community garden projects and lead volunteers to help build raised beds, plant fruit trees, and empower the community to take part in the installation process.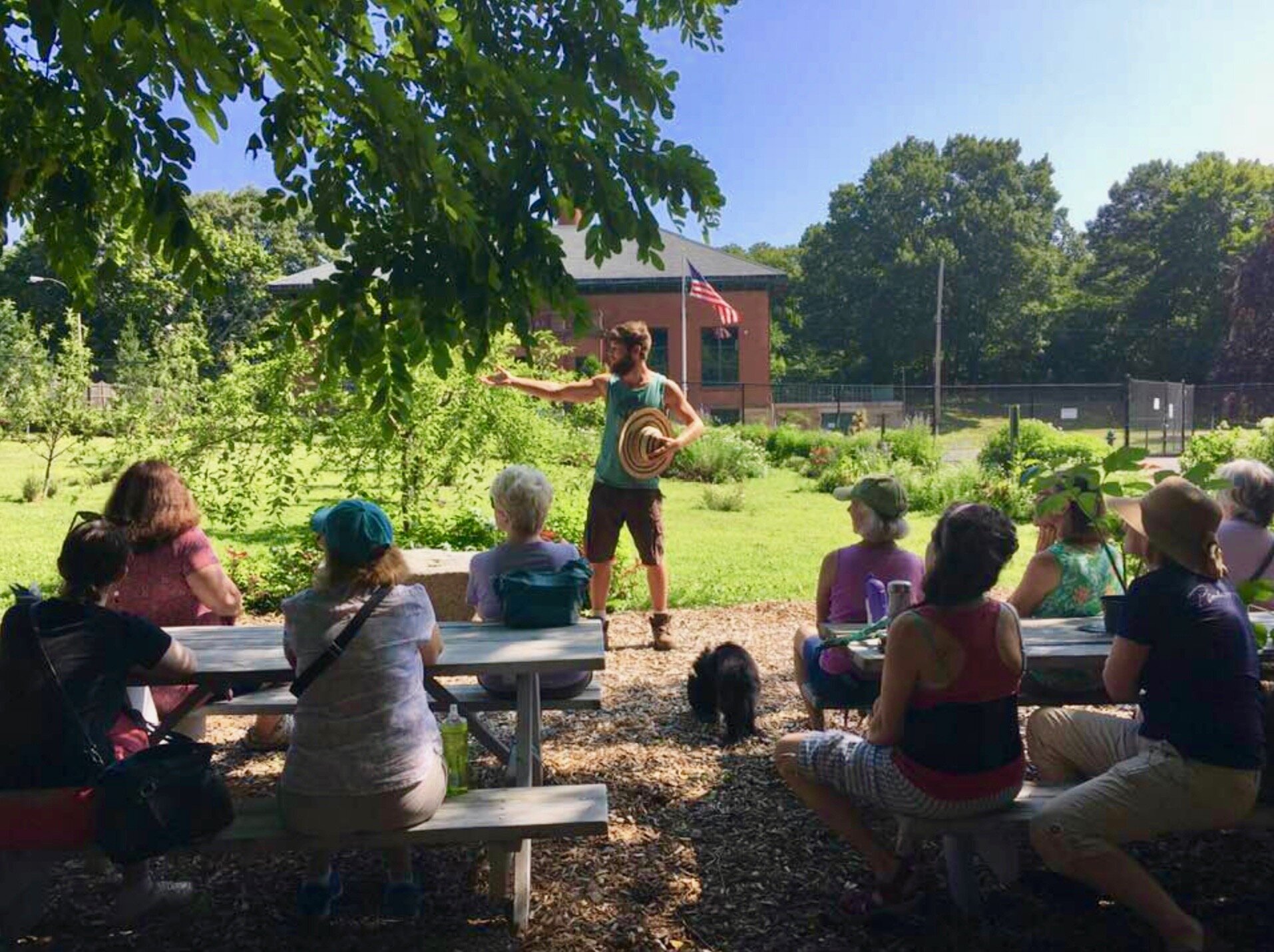 "Ben Barkan, founder of Home Harvest, came to our school as a consultant starting last winter. Friendly, knowledgeable, organized, and flexible are some of the many positive adjectives that describe this caring and ecologically minded professional. In the spring, Ben oversaw the community planting at the school garden, which included parents, staff, and students. Over the course of two community workdays, Ben organized very productive activities which left our garden with beautifully planted beds of organic vegetables that have produced great yields of crops including; a variety of greens, beans, tomatoes, potatoes, beets, peas, basil, winter squash, and more. During the summer Ben worked with students each week to promote a healthy and productive garden, teaching them about gardening, soil health, plants, and the natural environment. He has been a wonderful resource to our school both as an educator, and a professional gardener. Now we are already planning our second season with Ben as our garden expert!"
-Kathy Jo Solomon, Art Teacher and Garden Manager at Belmont Day School